About us
True North Leaders is a psychological insights consultancy consisting of a team of Organisational, Health and Consumer Psychologists who are all qualified to British Psychological Society standards in Levels A & B in Psychometric Testing, and have been trained specifically to apply their qualifications within organisational settings. Dorothy Ann Spry, MSc Organisational Psychologist, is the Managing Director of True North Leaders. She has authored numerous business management books and research articles on topics ranging from: Psychometric Testing; Emotional Intelligence; Anger Management and Authentic Leadership Coaching. True North Leaders has offices in both London and the North East. hello@truenorthleaders.co.uk

Our varying fields of expertise are complementary and lie predominantly in the following areas:-
Emotional Intelligence – The Bright and the Dark Side of Leadership
Authentic Leadership Coaching.
Emotional Intelligence Management Training.
Emotional Intelligence - Individual and 360 Profiling
Well-Being & Resilience Workshops/Individual Coaching
Organisational Climate Surveys. E.g Unconscious Bias.
Organisational Behaviour of Employees and Leaders Questionnaires.
Certification to use the Organisational Climate and Toxic Behaviour online instruments; these use a mixture of images and words to access implicit/subconscious material. The instruments are suitable for individual developmental purposes and can also be readily adapted for organisational-level climate surveys.

Online Emotional Intelligence Assessments:-
EQ-i 2 Workplace, EQ 360 & EQ Leadership Assessments & Feedback Reports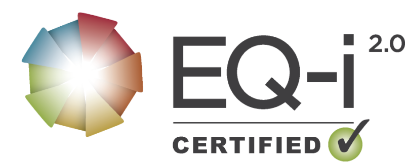 The EQ-i 2, is recognised as a scientific measure of social and emotional intelligence by the Consortium for Research on emotional Intelligence in organisations, and the Buros Mental Measurements Yearbook. Buros, the leading publication for the critical analysis of the credibility of psychometrics tests and measurements. This approval of psychometric quality, is a very important marker of proper test development which has enabled the EQ-i 2 to help advance individuals, teams and organisations towards achieving:
Higher sales and profits

Customer loyalty

Increased performance

Employee engagement

Balanced authentic Leadership
To find out more from the man who coined the term EQ, and developed the EQ-i measure of social and emotional intelligence, Dr Reuven Bar-On – have a look at an interview with one of our True North Leaders Psychologists, who has worked with him on Star Performer Profiling
Contact Us
Please contact us about costs for your coaching or workshop requirements, by either using the inquiry form below, or by emailing us directly to hello@truenorthleaders.co.uk
If you prefer, please provide a convenient day, time and contact telephone number we can call you back on.